How Well Do You Know the People Closest to You?

WE'RE NOT REALLY STRANGERS x RED TABLE TALK

We're Not Really Strangers
We're Not Really Strangers is a purpose driven card game and movement all about empowering meaningful connections. 
Three carefully crafted levels of questions and wildcards that allow you to deepen your existing relationship and create new ones.
Ready?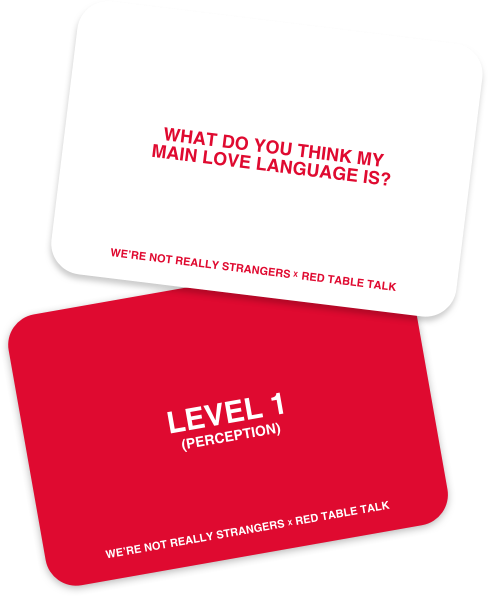 We all make assumptions about each other but how often do we ever put them to the test? Level 1 allows you to see what first impression you give off and how well you read others.
This level digs a bit deeper. 50 rarely asked questions, but warning emotions may arise.
These cards will pop up spontaneously throughout the game experience. While the questions in the game can be intense, wildcards are meant to get silly, active, and sometimes a little embarrassing. But in a fun way, we promise.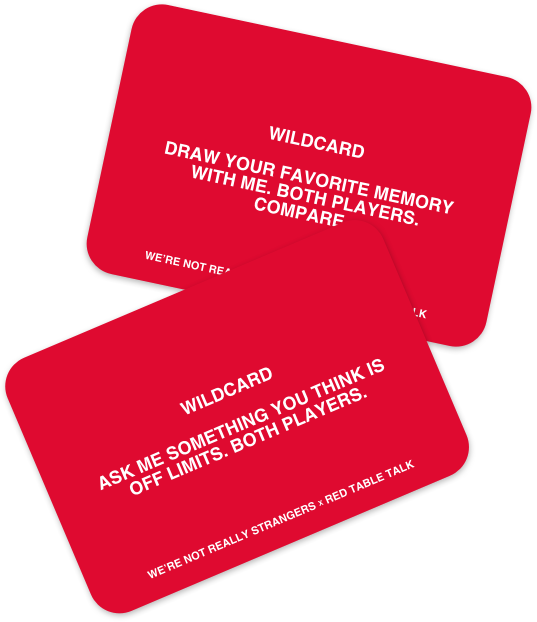 These cards can be used once per level to encourage transparency in your partner(s) if you feel they're holding back.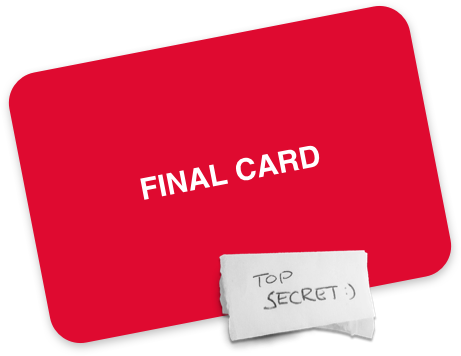 When's the last time you received a handwritten note? Well here's your chance. Both players write a note to each other but only open once you two have parted.
RTT has partnered with We're Not Really Strangers to release our own Inner Circle Expansion pack, which builds on the existing community of the game to drive a meaningful opportunity for our audience to get closer to who they know via specific questions and prompts that follow the game.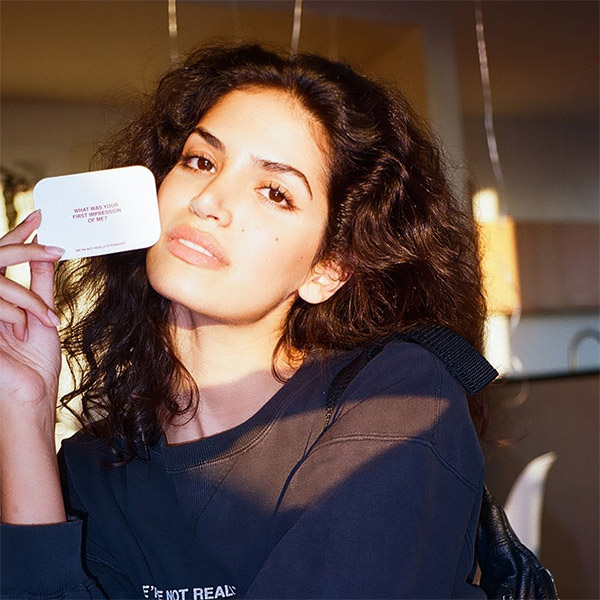 Koreen is a model and artist based in L.A. She created the WNRS card game with the intention of empowering meaningful connections with others. As a photo journalist, her camera was a passport to people, allowing her to talk to anyone about anything. She built the WNRS platform to bring more meaningful connections to everyday life. See her original work and join our online community.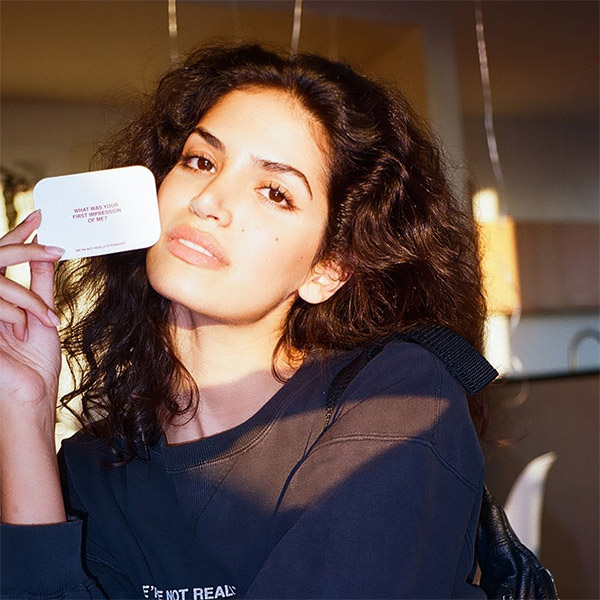 WE'RE NOT REALLY STRANGERS x RED TABLE TALK
GET YOUR RTT INNER CIRCLE EXPANSION PACK TODAY
Grab your copy of WNRS and the Red Table Talk Expansion Pack.