THE CONVERSATION CONTINUES
Your favorite shows, hosts and experts now in audio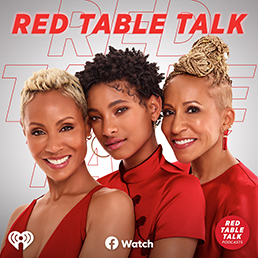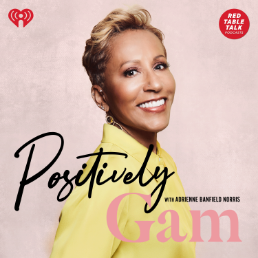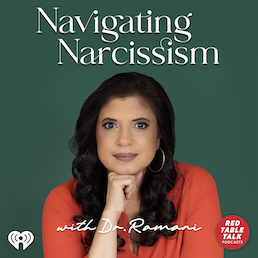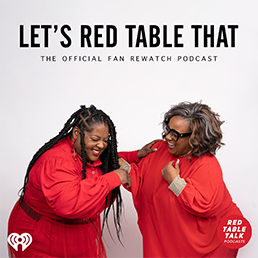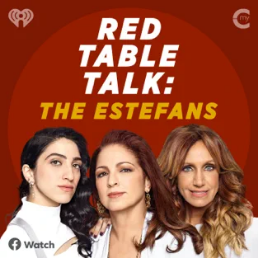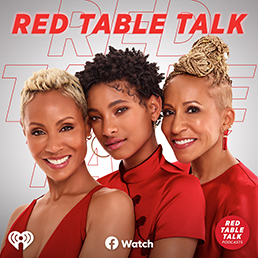 Red Table Talk

Join Jada Pinkett-Smith, her daughter Willow Smith and mother Adrienne Banfield Norris as they open their home for a series of groundbreaking and healing conversations. Red Table Talk, a Facebook Watch Original, brings together three generations of women to tackle the most provocative topics of today, from race and sexuality to infidelity and addiction. No topic is off-limits. Take a seat at the table by listening to the Red Table Talk podcast.
Jada Pinkett Smith Comes to the Virtual Red Table
In the Let's Red Table That season one finale, Jada Pinkett Smith comes to the virtual Red Table to answer even more questions about A Different World and about the famous Red Table. Jada teases her upcoming book and acting projects she's considering, plus she reveals what fans might be surprised to know about what she does and doesn't share at the Red Table. PLUS, fellow Red Table Talk OG Dr. Danita Crawford shares how Hillman College impacted her life forever.
Gammy Comes to the Virtual Red Table (Emancipation Recap)
Gammy takes a seat at the virtual Red Table for the first time to recap the Red Table Talk discussion she wasn't a part of. Gammy lays down why everyone must watch Emancipation–the Smith family, included. Hear about the shocking scene that didn't make the final cut of the movie and Gammy's answers to all the Red Table Talk questions Tracy and Cara have been saving up, including how Gam really feels about Olivia Jade Giannulli's infamous Red Table Talk appearance.
Dominic Dupont Returns to the Red Table
Tracy and Cara invite Red Table Talk favorite Dominic Dupont, nephew of Michael K. Williams, onto Let's Red Table That to share how his life has changed since his visit to the Red Table. In his Red Table Talk appearance, he shared about his heartbreak over losing his uncle, and now he's back to reveal the trials he's faced since and the memories of his uncle that help him stay strong and sober.
Does Love have Rules? (Jay Shetty Recap)
Tracy and Cara are talking about love, love, and more love in this sneak peek of Jay Shetty's not-yet-released book, 8 Rules of Love. Listen in to discover what your fighting style is, how you and your partner learn best, and what solitude can really mean for your life. PLUS Tracy and Cara dig deep and share their own personal reflections, as well as what they appreciate most about each other.
AN RTT SPECIAL EVENT: A DIFFERENT WORLD REUNION
It's a Red Table Talk event! A special reunion millions have been waiting for! After 35 years, the superstar cast of the groundbreaking series "A Different World" is reuniting for the first time at the Red Table, revealing exclusive behind-the-scenes stories, hilarious and heartfelt memories, and reliving their favorite episodes. Jada is joined by her co-stars Jasmine Guy, Kadeem Hardison, Dawnn Lewis, Darryl M. Bell, Charnele Brown, Cree Summer, Glynn Turman, Ajai Sanders, Karen Malina White, and the legend who launched her career: Debbie Allen. Plus, special surprise messages from an Oscar-winning actress Marisa Tomei and The Godmother of Soul, Patti LaBelle.
Healing Our Inner Child (with Ivy Kwong)
Tracy and Cara are dedicating an entire episode to their mental health this holiday season and learning how to heal their inner child. How do we know if our inner child is wounded? Could inner child work heal YOUR trauma? Find out from our mental health expert, licensed therapist Ivy Kwong. PLUS Tracy and Cara read listener mail! Take a moment for yourself and listen to this episode of Let's Red Table That.
How to Find and Keep a Healthy Relationship
In this special edition of RTT – renowned experts who have helped millions have healthier relationships reveal highly sought-after advice you need to hear. Dating coach Matthew Hussey, author Stephan Labossiere, podcast host Lewis Howes and relationship advisor DeVon Franklin are joined by a very special woman with decades of wisdom to share: Sheree Zampino. If you want to change your love life, don't miss this engaging conversation.
Will Smith and His Kids Take Over The Red Table
For the first time, Will Smith is taking over the Red Table with his three kids to open up about the most grueling and transformative time of his life – making the movie "Emancipation." In this deeply intimate and revealing Red Table Talk, Will recounts how for the first time in his career he nearly 'went too far' and almost 'lost himself.' Will shares the biggest revelations of his life, a horrific moment he experienced while filming and a co-star who refused to speak to him. Trey, Jaden and Willow ask their father questions about how he was able to recover from the trauma of playing such an intense character. Plus emotional surprises from director Antoine Fuqua, co-star Ben Foster and Will's #1 fan in the world: his mom.
Jay Shetty Reveals His Highly Anticipated Rules of Love
Think you know how to love? Think again! For the first time, best-selling author, purpose coach and former monk Jay Shetty is revealing his highly anticipated rules of love. Carefully crafted after years of research, Jay explains his critical steps for finding love, building trust, healing from heartbreak, fighting with your partner and breaking up gracefully. Get ready for life-changing wisdom from one of the most respected and sought-after thought leaders.
Domestic Violence Stories (Ashanti Family recap)
Domestic violence happens more often that it's discussed, which is every three seconds in America, to be exact. Tracy and Cara share their own shocking stories of verbal and physical abuse, and they welcome Jenny Bean to tell her story of surviving and leaving her abusive relationship. PLUS, therapist Alice Gresham breaks down how not to break down during the holiday season using one magic word: "No!"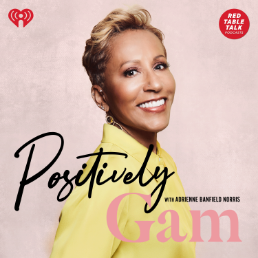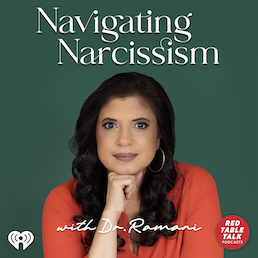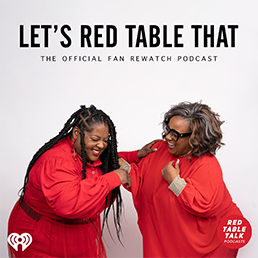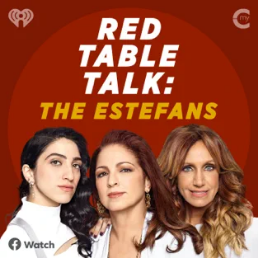 The Red Table Talk Newsletter
Join thousands for honest talk, solutions, and the journey of a lifetime!