THE CONVERSATION CONTINUES
Your favorite shows, hosts and experts now in audio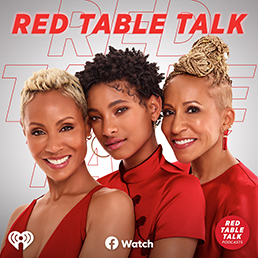 Red Table Talk

Join Jada Pinkett-Smith, her daughter Willow Smith and mother Adrienne Banfield Norris as they open their home for a series of groundbreaking and healing conversations. Red Table Talk, a Facebook Watch Original, brings together three generations of women to tackle the most provocative topics of today, from race and sexuality to infidelity and addiction. No topic is off-limits. Take a seat at the table by listening to the Red Table Talk podcast.
Goodbye Gaslighting (Rebecca Humphries recap)
Gaslighting: the term everyone is talking about. But what does it really mean? Tracy and Cara welcome Carrie Wynn to the virtual red table to hear her story of love turned abuse. Carrie reveals how her ex went from sweeping her off her feet to gaslighting her, and how her childhood in an evangelical cult primed her for his abuse. Learn how to spot and stop gaslighting in this episode of Let's Red Table That. 
What is Gaslighting? Could It Be Happening to You?
You may be a victim of gaslighting and not even know it! We've all heard the term, now Red Table Talk brings you the essential guide to gaslighting. "The Crown" actress Rebecca Humphries reveals the devastating damage caused by years of being gaslighted and how her boyfriend's very public affair was the wake-up call she didn't realize she needed. Then, psychologist Dr. Ramani breaks down everything you need to know to become gaslight-proof.
Parental Alienation (Teddy Riley recap)
Parental alienation is the silent epidemic tearing families apart in America. Tracy and Cara welcome mother and daughter Carolyn MacCloud and Caitlyn O'Neil who reunited after six years of separation. Carolyn gets real about how her alcohol addiction played a role in her husband gaining full custody of their children–despite his domestic violence and child endangerment charges. Caitlyn details how she got out from under her father's influence and is fighting to unlearn her father's lies. Plus, both guests share the hope they have in being reunited with the rest of their family.
Parental Alienation: When Your Child is Turned Against You
Music legend Teddy Riley's Instagram post revealing he has not seen his son in three years was seen by millions. Now for the first time, he's at the Table sharing the heartbreaking ordeal that he and more than 22 million other families are experiencing. Also, meet the daughter who was put in the middle of her parents' war and hear from her parents who put her there. For ten years, she didn't speak to her father, then cut ties with her mother for eight years. Now, they're all coming together at the Table with an important message.
P-Valley w Katori Hall
Gam sits down with the creator of P-Valley, Katori Hall, and they discuss everything from how the show came to be, who inspired the characters, and how they both have taken pole dancing classes. 
Joy After Abuse (Jennette McCurdy recap)
Tracy T. Rowe and Cara Pressley are recapping the bombshell Red Table Talk Jennette McCurdy interview. Joy Havens joins the virtual red table to break down what it's like to live in an environment like Jennette experienced. Joy also experienced abuse by her mother and father and developed an eating disorder because of her abuse. Plus, licensed marriage and family therapist Kati Morton joins the table to share tips on how to navigate tricky parent-child relationships.
How Jennette McCurdy Survived Her Mom's Abuse
After years of suffering in silence, iCarly star Jennette McCurdy bravely opens up in her first in-depth interview about the decades of torment, exploitation, and manipulation inflicted by her very own mother. 
Navigating Narcissism in the Work Place with Ugo Mbawuike
Ousted WeWork CEO Adam Neumann built a company culture that drew employees in a relationship with their workplace that they loved – but that many on the inside and outside clearly saw as – narcissistic. As one of the top community managers at WeWork, Ugo Mbawuike had a front row seat to the rise and demise of the co-working tech unicorn that was supposed to transform the corporate office as we know it. From the love bombing of perks and community, to the future faking of Adam's grand vision, and the gaslighting of the company's subsequent financial problems, we look at Ugo's experience through a narcissistic framework to recognize red flags of a employer.
Why We Hate Pt. 2 (Dr. Ibram X. Kendi recap)
Tracy T. Rowe, Cara Pressley, and the Red Table Talk community are back to wrap up their discussion of the Red Table Talk episode that dove into the minds of those who hate. Ernest Crim III, author of Black History Saved My Life, shares the shocking message he received from a student in his class who proudly waved a confederate flag, then Dr. Susan M. Glisson reveals for the first time a successful 2-year reconciliation project she championed, and the entire virtual red table discusses the trauma of gun violence. If you haven't listened to part 1 of this conversation, be sure to scroll back in the podcast feed to check it out.
Failures Turned into Lessons w/ Derrick Hayes
Derrick Hayes, Founder and CEO of Big Dave's Cheesesteaks in Atlanta, shares with Gam and Rodney how he built his businesses, why he wanted to be an entrepreneur, and how serving his community is at the forefront of all he does.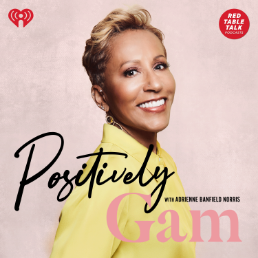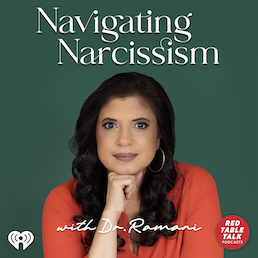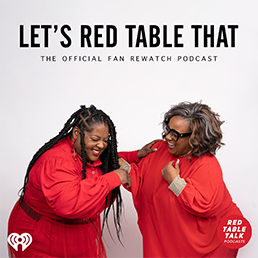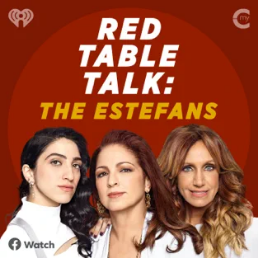 The Red Table Talk Newsletter
Join thousands for honest talk, solutions, and the journey of a lifetime!