Wake Up On Purpose
Harvard biologist Christoph Randler found that early risers are: (1) more likely to obtain long-term goals, (2) better able to minimize distractions, (3) better sleepers, and (4) more optimistic, satisfied, and conscientious.
WAKE UP
The mind-body connection is powerful, so wake up OnPurpose.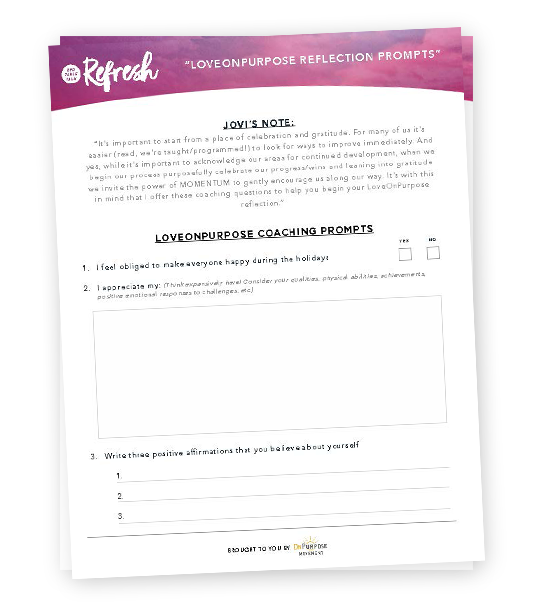 WAKE Up/LOVE ONPURPOSE REFLECTION PROMPTS Exercise
BRUSH
The two minutes you spend brushing your teeth has other hidden benefits: The minty goodness of the toothpaste kick starts your brain, activates your digestive tract, stimulates your metabolism and helps combat fatigue and depression.
BE CURIOUS
 While getting ready consider: "What could happen today?" When you start your day with simple questions you foster curiosity and a capacity for adventure. With curiosity, you can step into unexpected possibilities and feel more engaged, positive and accepting of what unfolds during the day.
HYDRATE
Drink 16 ounces of room-temperature water when you first wake up to fire up your metabolism, hydrate your body, flush out toxins, and give your brain the hydration it needs to activate cognitive function.
Reflection Questions
What happened when you told yourself "I am grateful for the opportunity to be alive and to live this day purposefully?"
What happened when you woke up and asked simple questions? Did you have a greater sense of curiosity and adventure? Were you better able to meet the day's challenges with a sense of possibility?